Plaza Protection
Client Portal
Get exclusive access to our proprietary client portal & get live security operation information 24/7.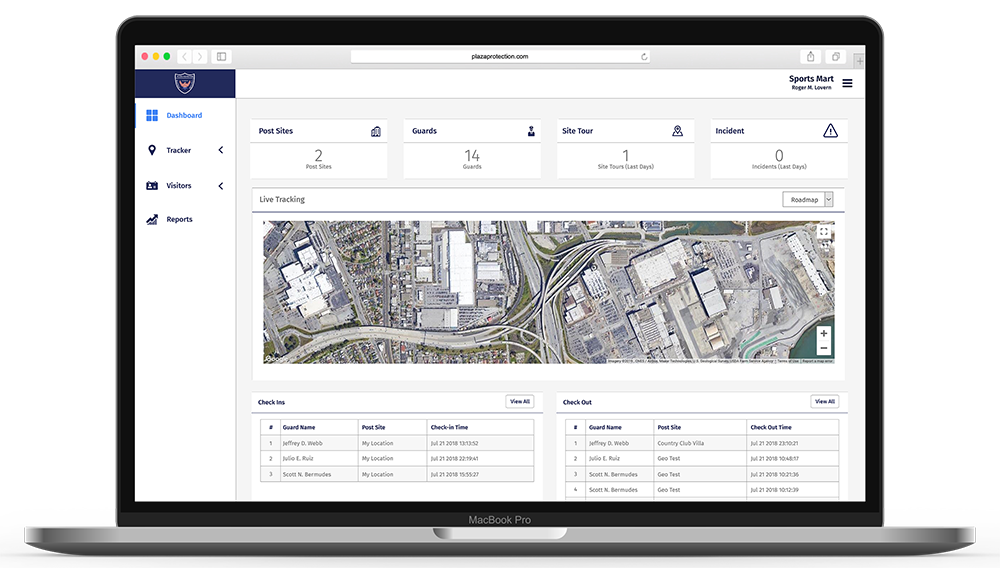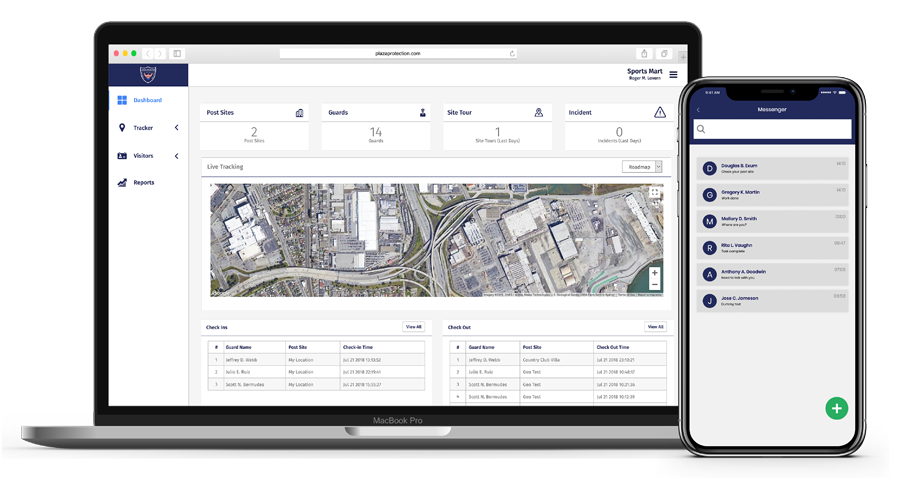 Access Live On-Site
Metrics On-The-Go
Plaza Protection client portal has a one-stop solution to all your worries - Live Dashboard. With a secure login, you will have full access to the dashboard. On its easy-to-navigate interface, you will be able to view live on-site metrics & gain insight into real-time intelligence about the security situation on-site.

Latest Site Tours
Led using QR/NFC/virtual tags.

Latest Incidents
Easy to understand live metrics.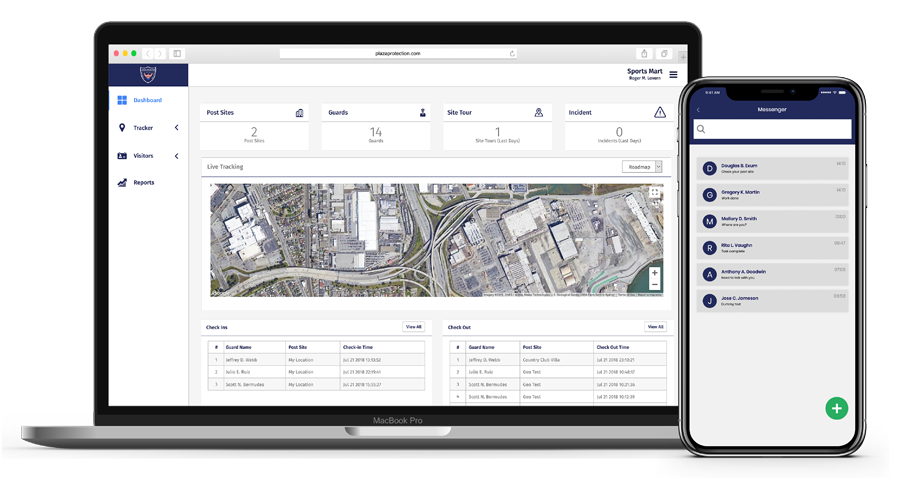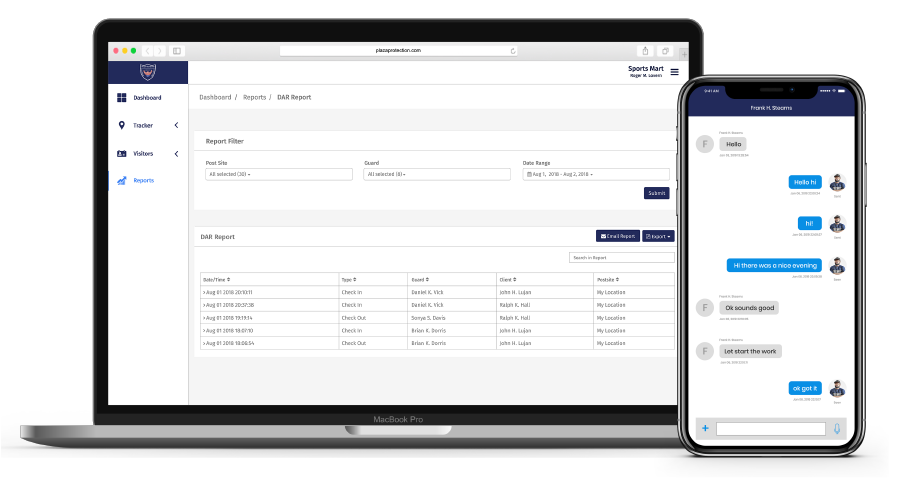 Schedule Site Tours
Live & Hassle Free
Effective security guard scheduling is the key to success as it lies at the heart of all security operations. Using the Plaza Protection client portal you no longer need to sit on the side lines but actively view schedules as well as request special coverage with automated security guard scheduling software equipped portal.

View Post Orders
Confirm details in real-time.

Take Control
Simplify complex schedules.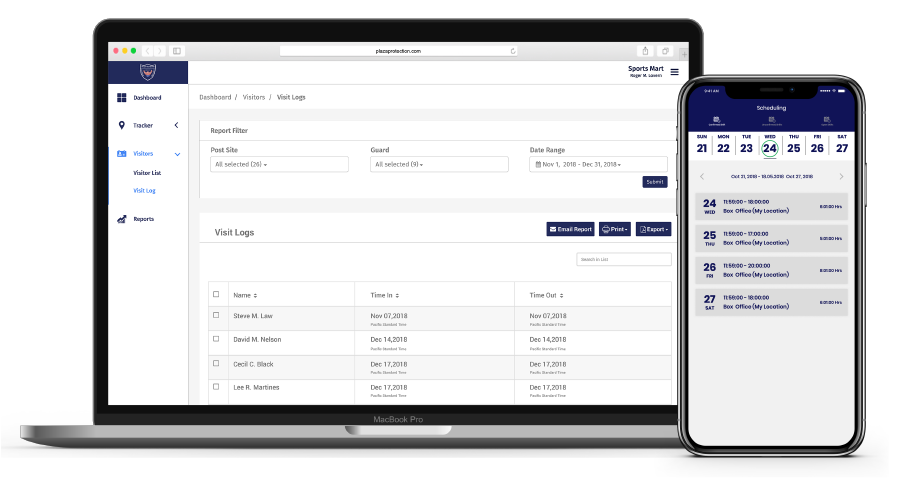 Streamlined Guard
Tour Report Sharing
Receive comprehensive reports & visitor logs, anywhere & anytime using the Plaza Protection client portal. You can access all the detailed incidents, site tours, daily activity reports shared by security guards in real-time using their patrol mobile app, so you can stay updated on the progress made on-site.

Real-Time Reporting
Faster, functional, & effective.

Streamlined Sharing
Access reports on the go.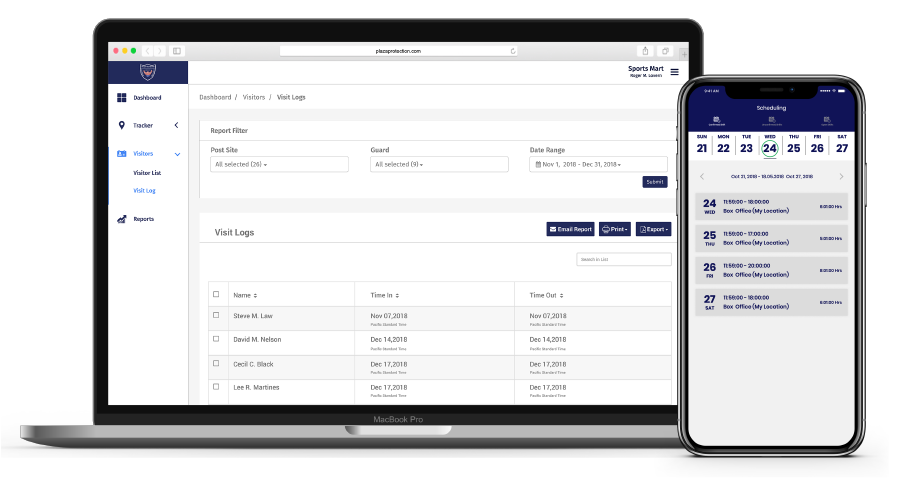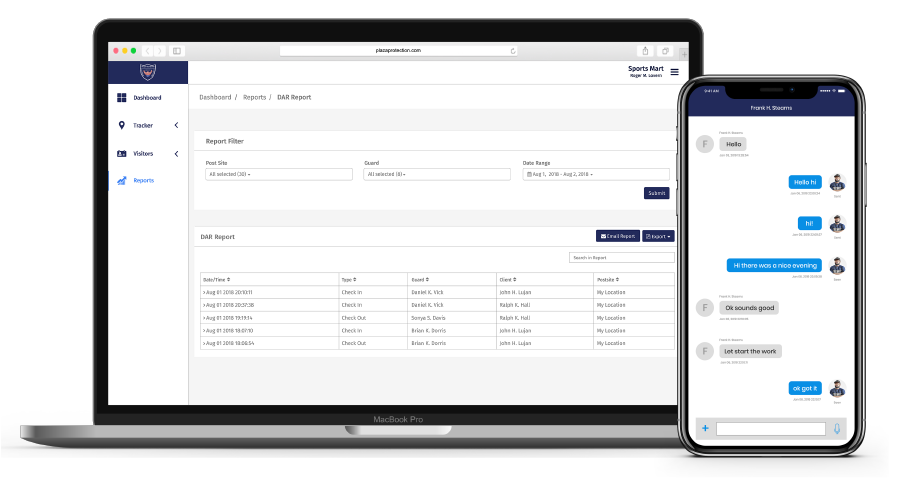 Track Guard's Live
GPS Location 24/7
Track the GPS location & movement of the guards assigned to your site on the live map of the Plaza Protection client portal. View geofence, a virtually built perimeter to mark authorized & restricted areas. And invite your team member to the client portal to track history & to oversee your property's security operations.

Always Stay In Loop
Take better decisions every day.

Ensure Guard Safety
Security is our top priority.
Hire Dedicated Plaza Protection Security Services
With Relentless Focus On The Quality
Request Free Quote